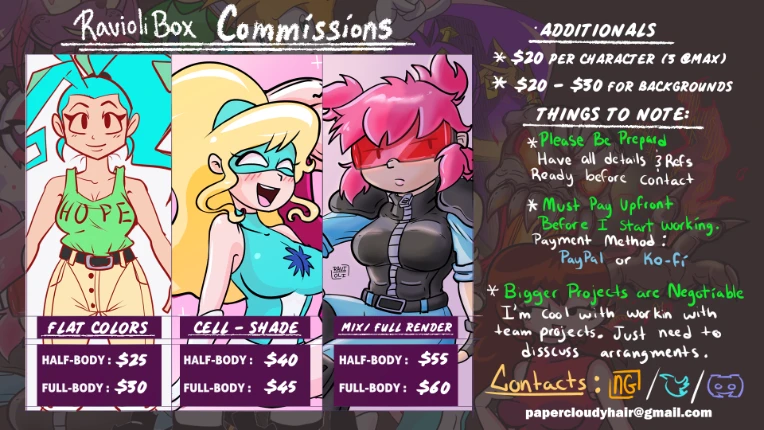 My irl situation has been tight financially, so i finally decided to open up commissions.
You can see many examples of my work here on NG. feel free to browse around my page!
hopefully I'll be workin with some of yall. Till then, stay safe and make good lemonade~ Chow!